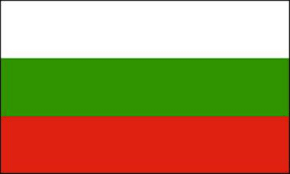 Visa and entry requirements Bulgaria:
Passport not required
German citizens no longer need a visa to enter Bulgaria
Information from the Foreign Office on your trip to Bulgaria:
http://www.auswaertiges-amt.de/DE/Laenderinformationen/00-SiHi/BulgarienSicherheit.html?nn=332636?nnm=332636
From Skopje, I traveled in August 2012 in the course of my Balkan trip, by minibus to Bulgaria. Sadly, passport controls at the border have dragged on for up to 1,5 hours, because Bulgaria is part of the European Union and so it was a bit more involved.
Immediately after crossing the border, I marveled at the beautiful landscape of the southeastern European Balkan state. The many differently colored agricultural fields gave a very impressive picture and were already very impressive. Bulgaria is considered one of the main growing areas of Oriental tobacco and was the world's largest exporter by the year 2010. In addition, mainly rose petals are cultivated in the valley of roses, watermelons and peppers.
Bulgaria's largest cities include Sofia, Varna, Plovdiv, Burgas, Russe, Pleven, Sliven and Stara Zagora.
Of the 7 million inhabitants of the country, about 1,4 millions live in the capital Sofia. The only major metropolis in the country lies in the so-called Sofia plain, on the edge of the 2.300 meter high Vitosha mountain.
The city's main attraction is undoubtedly the Alexander Nevsky Cathedral, as well as the country's central Orthodox Church. This building with the surrounding Alexander Nevsky Square is also considered a landmark of the city.
Other buildings that should not be missed are the historical party headquarters, the National Palace of Culture, the Banja Bashi Mosque, one of the oldest mosques in Europe and the remains of the ancient theater.
In Bulgaria you pay with the Lew and the conversion rate to the Euro is roughly 2 to 1. The country is reasonably priced for foreign tourists and is particularly popular for its hearty local cuisine.
The biggest tourist attractions in Bulgaria are the Golden Sands and the Sunny Beach, as well as the coastal cities of Varna, Burgas and Nessebar. In the summer months there are several millions, mostly foreign visitors.
Although some of the buildings on the Black Sea coast are getting a bit dated and do not always reach the western standard, Bulgaria is definitely a worthwhile and affordable destination.
My two-week trip to the Balkans, I then continued with the night bus from Sofia to the Romanian capital Bucharest. Because the bus, fare only 8, - Euro, was only occupied with a total of three people, so there was also enough space for the approximately eight-hour ride.