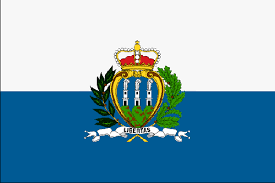 Visa and entry requirements San Marino:
Passport not required
No visa is required
Information from the Foreign Office on her San Maritime trip:
http://www.auswaertiges-amt.de/DE/Laenderinformationen/00-SiHi/SanMarinoSicherheit.html?nn=332636?nnm=332636
San Marino is the oldest existing republic in the world, its establishment supposedly going back to the year 301. The small state is completely surrounded by Italy as an enclave and is located near the Adriatic coast near Rimini. With an area of ​​around 60 square kilometers and around 34.000 inhabitants, San Marino is one of the smallest states on earth and one of the six European dwarf states. The country is a member of the United Nations and the Council of Europe, but not the European Union. In terms of per capita income, San Marino is one of the richest countries in the world. The euro is used as a means of payment in the country.
San Marino has a year-round Mediterranean climate. Residents living in San Marino still have some 13.000 citizens living abroad, especially in Italy, the US, France and Argentina. According to statistics, San Marino is the state with the highest life expectancy for men.
The official language is Italian, but because of the huge numbers of tourists, almost every inhabitant speaks another foreign language. Roman Catholic Christianity is the common state religion in San Marino.
The country has no natural resources, which means that the land area is mainly used for agriculture and forestry purposes. On the fields are mainly grown cereals, wine, olives and various types of fruit.
San Marino enjoys a steadily increasing influx of tourists, and annually nearly 2,5 millions of tourists visit the small republic. Thus, about 65% of the total state budget flow through tourism in the domestic economy. The country San Marino was until a few years ago as a tax haven and has no public debt.
The capital is the city of San Marino. World famous monuments such as the Government Palace "Palazzo del Governo" with the three castles, several museums and an imposing landscape make this city a true tourist center. San Marino's other attractions include the Church of San Francesco, the Basilica of San Marino, the cable car to Mount Titano in Piazza della Liberta, the fortresses on the three peaks of Monte Titano, the State Museum, the Torture Museum and the Ferrari Museum.
In June 2013 I traveled the only time San Marino so far. The first flight was from Berlin to Bologna, then to 8, - Euro by train to Rimini. From Rimini one arrives for 3, - Euro half-hourly by bus to the small republic.
From my cozy little hotel in the middle of the old town I started on foot my exploration tour through San Marino. In glorious sunshine I spent a fantastic day there and took all the sights with me. The evening was then spent in an Italian restaurant in the old town. People are so friendly in the country, sometimes you hardly believe you are in Europe.
San Marino is touristic as a day trip or overnight suitable and has everything to offer on the beach, what you can imagine for a short break.