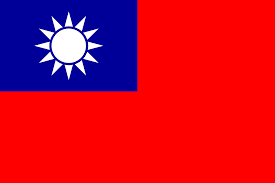 Visa and entry requirements Taiwan:
Passport required
No visa is required
Information from the Foreign Office on your Taiwan trip:
https://www.auswaertiges-amt.de/de/taiwansicherheit/200896
Taiwan, also known as the Republic of China, is an archipelago in the western Pacific Ocean with about 24 million inhabitants. It consists of the main island of Taiwan and several smaller islands. Taiwan is located in the southwest of mainland China, which is around 120 kilometers away, and is also legally claimed by China.
The official language of Taiwan is Chinese and the currency used is the New Taiwan Dollar, where 1, - Euro is about 35, - TWD.
Taiwan's largest cities include New Taipei, Kaohsiung,
Taichung, Taipei, Tainan, Taoyuan, Hsinchu, Keelung and Chiayi. Nearly 95% of Taiwan's population profess Buddhist beliefs.
The island nation, with an area of ​​about 400 times 150 kilometers, is mostly very mountainous, with the 3.952 meter high Yushan as the highest elevation. The volcanic land area has a total of 220 peaks over 3.000 meters high, which are covered to almost 60% forest.
Taiwan's economy is predominantly based on the manufacture of semiconductors, laptops, bicycles, flat screens and other electronic products, almost everywhere the country is the world leader in these fields.
Another steadily rising industry in the country is tourism. Popular attractions for foreign visitors include Kenting National Park with its tropical rainforests and coral reefs, Tarako Gorge with several temples and pagodas on the mountain slopes, Shei Pa National Park and hot springs in Yangmingshan National Park.
The capital of Taiwan is Taipei, or Taipei, with about 2,8 million inhabitants in the metropolitan area and about 7,2 million in the metropolitan area. Taipei, located in the north of the island, is the political, economic and tourist center of Taiwan.
Taipei's major attractions include the 508-meter tall Taipei 101 - the world's tallest building, the National Palace Museum, Central Station, Zhinan Temple, Art Museum, Grand Hotel, Confucius Temple, Sun Yat, 2007. Sen Memorial Hall, Longsham Temple, Shida and Shilin Night Markets, Presidential Palace, National Chiang Kai-shek Memorial Hall, Taiwan National University, Shin Kong Life Tower, Baoan Temple, Lin An Tai House, Guandu Temple, Zoo, Children's Park and Daan Frest Park.
In November 2011 I visited beautiful Taiwan for three days on my first trip. After the Philippines, the island state was my second stop, I stayed in a well maintained and super cheap hotel, right in the city center of Taipei. The Taipei 101 was only about five minutes walk from my hotel and its observation deck, despite the gray and foggy weather, was my absolute highlight of the city.
Taiwan is a fantastic holiday island, with an imposing green landscape, many tourist highlights and an exceptionally vibrant modern capital.
Taipei has given me a lot of fun and I have to go back in the near future. My remaining trip to the Japanese island of Okinawa, I will then connect with a few days in Taiwan.