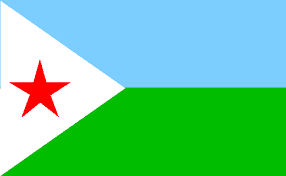 Visa and entry requirements Djibouti:
Passport required
German citizens need a visa to enter the Republic of Djibouti, which can be applied for in advance at the Djiboutian embassy in Berlin.
Visa costs: depending on travel duration 50, - / 80, - Euro
Information from the Foreign Office on her Djibouti trip:
http://www.auswaertiges-amt.de/sid_41AC567C85C405195CC57AEAC219BA1C/DE/Laenderinformationen/00-SiHi/DschibutiSicherheit.html?nn=332636?nnm=332636
Djibouti is a small republic in East Africa with almost one million inhabitants. It borders Eritrea to the north, Ethiopia to the west and south, and the Somali country, which is not recognized internationally, to the southeast. Yemen is only a few kilometers away on the other side of the Red Sea. Djibouti became 1977 independent of France, so the national language is French as well as Arabic. The official currency is the Djibouti franc, where 1, - Euro is about 205, - DJF. Gladly seen in the country, however, is the US dollar.
Djibouti consists mainly of a desert landscape. The country is highly underdeveloped with an unemployment rate of 62%. About half of the population lives in slums.
Due to its special geographical position, several foreign troops are stationed in Djibouti. In addition to the French army, including the military of the United States, Japan, Italy, Germany and China. The task of the international troops is, inter alia, to monitor the shipping traffic from the southern Red Sea across the Gulf of Aden to the Gulf of Oman.
The port city of Djibouti is the capital of the eponymous African state. The city is now connected by rail to Addis Ababa and Ethiopia. The capital is home to almost 500.000 people, half of the country's population.
Djibouti was my total 200. visited country in this world. On my only visit to October 2017 I undertook a city tour of several hours. The city is basically very clean by African standards, with mostly paved roads, but real sights are rather nil. Apart from the Hamoudi Mosque, Menelik Square - the city's landmark, Arta Beach, Assal Lake, Day Forest National Park, Khor Ambado Beach and Abbe Lake, there is not much cultural to see.
Tourism is still in its infancy there, so slowly the appropriate infrastructure is to be expanded, especially for transit travelers. The landscape of Djibouti is quite beautiful, so that the conditions for fishing and diving tourism are definitely given.