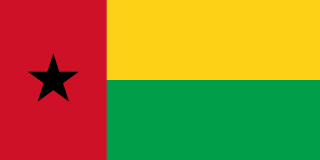 Visa and entry requirements Guinea-Bissau:
Passport required
German citizens need a visa to enter Guinea-Bissau. This visa must be applied for at the Guinea-Bissau embassy in Berlin.
Visa costs: 60, - / 100, - Euro
Information from the Foreign Office on her Guinea Bissau trip:
https://www.auswaertiges-amt.de/de/guineabissausicherheit/220332
Guinea-Bissau is a state on the Atlantic in West Africa with about 1,9 million inhabitants. The country borders Senegal to the north, Guinea to the east, and the Atlantic Ocean to the west, and is one of the least developed countries in the world. The official language is Portuguese and the national currency is the CFA franc BCEAO, where 1, - Euro corresponds to 655, - XAF.
Guinea Bissau is mostly flat with a tropical climate, mostly humid and hot. The inhabitants of the country are on average only 20 years old, of which about half profess to the Muslim faith. The largest cities in the country include Bissau, Gabu, Bafata, Canchungo, Bissora and Bula.
Guinea-Bissau is one of the poorest countries in the world, so more than 90% of the population work in agriculture. However, only about 13% of the state's land area is used for this because around 38% are ever forested or used for pasture management. Mainly sugar cane, rice, maize, millet, cassava, sweet potatoes and yams are grown. The country also has significant bauxite deposits and other minerals such as gold, phosphates, oil and gas. The most important export products of the state are cashew nuts, peanuts, palm kernels, palm oil, shrimp and wood. However, exporting cashew nuts alone accounts for 86% of export earnings, making the state the sixth largest producer of these nuts worldwide. Guinea-Bissau and the Republic of Guinea are also an important hub for the smuggling of cocaine from South America through West Africa to Europe.
The capital of Guinea-Bissau is Bissau with around 460.000 inhabitants. The city is the political, economic and administrative center of the country. Bissau has the only international airport in the West African state.
Bissau Cathedral, the harbor promenade, the National People's Assembly building, the Mesquita Bissau Mosque, the Central Bank of West African States, the Central Market, the Bissau Main Market Square, the ruins of the old Presidential Palace, the National Art Museum and the Fort de Sao Jose da Amura.
In July 2016 I traveled Bissau during my West Africa tour from Cape Verde. Bissau is a typical African capital with a lot of hustle and bustle and bustle. The great poverty can be clearly seen in the country and apart from the cathedral and the mosque, there is not much to admire. Despite its proximity to the Atlantic, Bissau is almost completely surrounded by marshy mangrove forests, making the city practically an island. After a few hours in the city, I went on to Dakar in Senegal.